lansing
live better.
live pest free.
lansing pest control
live better. live pest free.
proof. knows pests are always an unwelcome guest. Your home is your sanctuary, and pests can leave you feeling frustrated. To protect your investment and find peace of mind again, turn to proof. for all of the answers to your pest problems.
Whether you're dealing with rodents indoors or battling ants and wasps in your yard, proof. can help. We cover over 30 different types of pests and can accurately manage any infestation. Some common Michigan pests we handle include:
lansing office
517-507-5307

2145 University Park Dr, Okemos,
MI 48864, USA
PHONE HOURS:
Monday: 8AM – 8PM
Tuesday: 8AM – 8PM
Wednesday: 8AM – 8PM
Thursday: 8AM – 8PM
Friday: 8AM – 8PM
Saturday: 9AM - 1PM
Sunday: Closed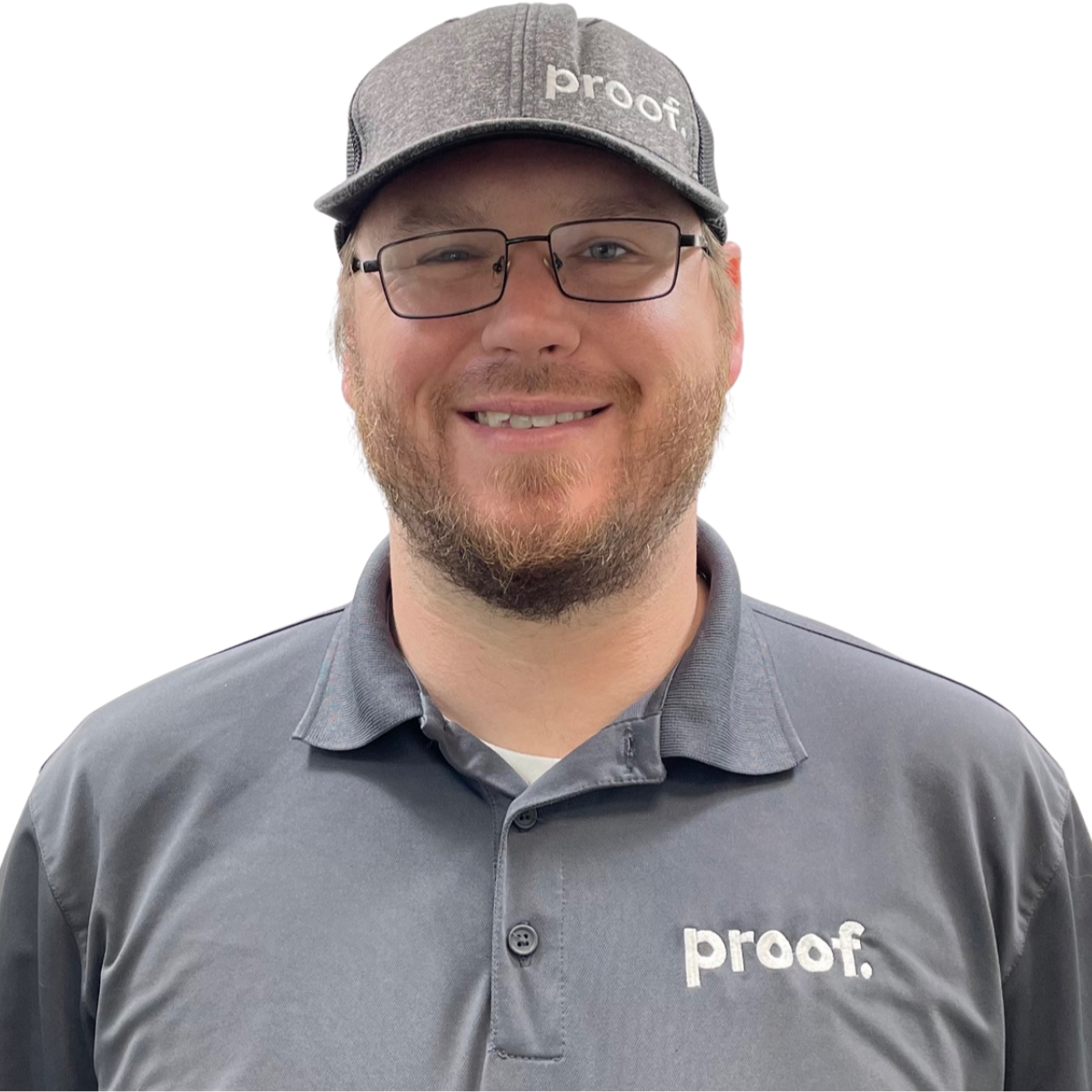 Jake Walny
Branch Manager
wasp control in lansing, mi
Wasps can be a nuisance, especially when building nests on your property. Yellowjacket wasps construct underground nests that are often difficult to see. These pests make outdoor activities like barbecuing, gardening, and mowing your lawn dangerous.
Hornets tend to nest in hollow trees or wall voids. Other wasps may take up residence underneath porches, in garages, or inside attics.
Instead of dealing with these aggressive creatures on your own, let proof. remove the wasp nests on your property properly!
proof. can easily dispose of hard-to-reach nests no matter the location. Have wasps located high inside your wall voids? Our technicians have equipment that can extend and safely remove the nest without putting you or your family in danger. For underground nests, we apply a solution that will wipe out the source of the infestation in less than a week.
cockroach control in lansing, mi
The last thing you want to find in your home is a cockroach. Despite the over 4,000 species of cockroaches worldwide, there are only around four that migrate into homes in the United States.
Cockroaches can hide inside your walls, cabinets, pantry, and under kitchen appliances. In Lansing, MI, the German cockroach is a common pest that leaves homeowners scrambling.
Spotting one of these pests is bad enough, but there's always the risk of more lurking elsewhere in your home.
Whether you are dealing with German cockroaches or any other type of roach infestation, you can rely on proof.
how proof. treats cockroaches
You deserve to live pest-free, and proof. can help! Using our residential cockroach service, we will design a plan that is sure to clear out a tough infestation.
With our two-part pest treatment plan, proof. will inspect your home for signs of cockroaches, place traps, apply specialized treatments that disrupt the roach's reproduction abilities, and eliminate populations with pesticides.
During a return visit, we will search for any remaining roaches. Because of our Pest-Free Guarantee™, we ensure your home is free of pests through regular inspections. If you spot more cockroaches after the initial treatments, we will come back and get rid of them completely.
contact proof. pest control today!
If you're struggling to control an insect infestation on your own, give us a call! Your satisfaction is our top priority here at proof., and we can help you enjoy your home once again.
pests are no match for proof.
putting pests to the test
our pest control services
At proof. pest control, we put pests to the test! Thanks to our advanced, plant-based products—used in schools and hospitals—our pest management specialists are able to effectively exterminate pests in and around your home.
We handle all kinds of pests, including:
Wasps
Boxelder bugs
Termites
Carpenter ants
Bed bugs
Cockroaches
Mosquitoes
Fleas
Spiders
Ticks
Rodents
Stink Bugs
Our pest management team also offers commercial pest control services.
call proof. pest control today!
If you've tried off-the-shelf products that haven't worked, or you've tried other local pest control companies and not been happy with their results or customer service, give us a call today for a free Lansing pest control quote! Our industry-leading company has received recognition as Top Rated by HomeAdvisor, been acknowledged in the Best of by HomeAdvisor, and has received the Super Service Award by Angie's List. You can count on us to provide exceptional service and lasting results, every time.
all the proof. you need
stories & reviews from our customers
excellent service
"Shane came over to my new home and explained pest control to me. I Just moved to AZ from NYC and only experience with pest control are mosquitos and the occational rats on the subway. Shane sprayed …"
– Frank Q.
shane is pleasent and accomidating
"Shane is always pleasant and accommodating. Very knowledgeable about his products and the critters they fend off."
– Lia W.
very friendly & informative.
"Very friendly and informative as to the services being performed."
– Bob M.
michael cencich is personable and willing to please.
"Michael also stated that if we find any insects, etc. we can call him and he will come out free of charge and correct the problem."
– Shirley K.
jason did an excellent job!
"I was impressed with the detailed report of services rendered."
– John B.