termites
live better.
live pest free.
all the proof. you need
top rated in all our service areas
scott zalewski was very professional.
"He was very helpful in explaining how to best solve our individual problems."
– Nancy E.
jon is professional, cordial & funny.
"He tempers his professional knowledge with comfortable customer humor to make future visits a welcome part of the month."
– Dave H.
always goes above & beyond expectations.
"Scott is so nice and polite. He answers all my questions and honestly."
– Rae H.
michael did a great job.
"He was friendly and respectful of our home when doing the inside."
– Tom A.
we are very pleased!
"Mike was very thorough and accommodating."
– Janet A.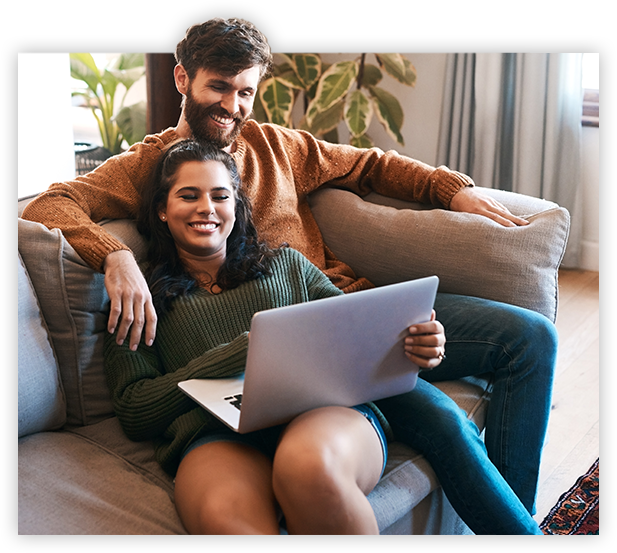 what do i need to know about termites?
Termites can cause significant damage to your home over time if they are left unchecked. Termites eat the wood (or other cellulose material like paper, cardboard, etc.) of your home from the inside out. They are often hidden away behind walls and in dark areas. In fact, most termites don't even have eyes because they don't need them in the dark! This means homeowners often don't notice termite activity until significant damage has occurred.
Termites avoid light since they can become dehydrated quickly and even die from exposure to the elements. Once they get close to the exterior of a section of wood, they stop eating and move on to eat the inside out of another section.
how much wood do termites eat?
The amount of wood consumed by termites depends on several factors such as the type of termite, the age of the colony, and the type and condition of the wood in your home. A large colony of subterranean termites can include millions of workers and eat hundreds of pounds of wood per year.
how much does termite damage cost?
According to the National Pest Management Association, every year the total cost of damage caused by termites in the United States is more than $5 billion (yes, with a "b").
is my house at risk of termite infestation?
Most homes in the US are at some risk of infestation. There are several different kinds of termites in the United States. The most destructive by far are subterranean termites. These termites live in large colonies that can grow to include millions of workers and eat hundreds of pounds of wood each year. Most central and southern parts of the US are at risk of infestation from subterranean termites, as shown in the map below.
how do termites get into my house?
Subterranean termites can get into your home in two ways.
They enter your home:
Above ground, by flying into it: When a termite colony is mature, it will produce winged, reproductive male and female termites. When conditions are right, the reproductive termites will fly away to find other reproductive termites to mate with and set up new colonies. If your home is nearby, a mated pair of reproductive termites may come across it and decide it's a great place to start their new termite colony. If you're really unlucky, multiple pairs of reproductive termites will set up their colonies in and around your home!
Below ground, by tunneling up into it: Worker termites from existing colonies are constantly foraging to find new food sources. When they forage, they dig tunnels through the earth looking for sources of cellulose (wood). If they come across your home, they may decide it's a great source of food for their colony. Soon after, the colony's workers will start eating away at your home's wood from the inside out!
what does termite damage look like?
There are several things you can look out for that indicate you have termites in your home. Upon discovering any of these signs, we recommend you give proof. pest control a call right away.
Signs of termite damage include:
Hollowed-out, muddy wood: Subterranean termites live in the soil and go back and forth from their home to the wood in your home as they eat. Damaged wood will have tunnels, holes, or chambers eaten out of it, and often have dried mud on it that the termites brought with them.
Mud tubes: Subterranean termites create telltale mud tubes to protect them as they go about eating your home's wood. Common places to find mud termite tubes are around your home's foundation, and on posts, pillars, or walls in your basement/crawlspace.
Piles of wings or winged termites: Winged termites are reproductive males and females that swarm to find mates and set up new colonies. Once they find an ideal spot for a new colony, they will shed their wings and take up residence in their new underground home. Finding piles of wings or of winged termites is a bad sign – it means you either have mature termite colonies in and around your home or that termites are looking to set up new colonies.
give proof. pest control a call today!
We understand the discomfort associated with having any kind of pest infestation, which is why we do everything we can to make sure you are safe and comfortable in your home. Our termite experts are able to effectively halt termites from destroying your home and give you peace of mind.
Call proof. pest control today at or contact us online to learn more about our termite control services.
live better.
live pest free.