michigan
live better.
live pest free.
proof. pest control in michigan
local michigan exterminator serving greater detroit & grand rapids
proof. provides residential and commercial Michigan pest control services to many locations in Greater Detroit, as well as Grand Rapids and the surrounding towns.
Common types of pests we treat in Michigan include:
proof. wixom, mi office
248-509-5151
28265 Beck Road Suite C8
Wixom, MI 48393
Phone Hours:
Mon to Fri: 8 AM – 8 PM
Sat: 9 AM – 1 PM
Sun: Closed
common cities served by this office
Our Wixom office serves customers in the western and southern areas of Greater Detroit.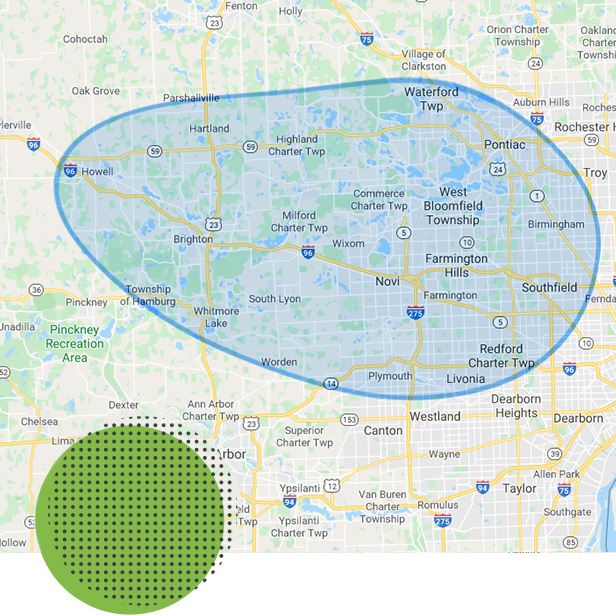 all the proof. you need
stories & reviews from our customers
excellent service
"Shane came over to my new home and explained pest control to me. I Just moved to AZ from NYC and only experience with pest control are mosquitos and the occational rats on the subway. Shane sprayed …"
– Frank Q.
both knowledgeable and detail oriented
"Hard to find a pest control company that doesn't send out service guys with nothing more than basic knowledge. The Proof guys are both knowledgeable and detail oriented. They look for the details, not …"
– Jerry C.
shane is pleasent and accomidating
"Shane is always pleasant and accommodating. Very knowledgeable about his products and the critters they fend off."
– Lia W.
we are very happy with his service.
"The technician was very friendly and professional."
– Roland E.
very friendly & informative.
"Very friendly and informative as to the services being performed."
– Bob M.
live better.
live pest free.