A large part of our culture here at proof. is about giving back to the communities we serve. Since our company started in the Detroit area several years ago, we've participated in a number of different events including a community cleanup and a meal event at a local rescue mission.
This winter, our employees in Arizona, Michigan and Massachusetts participated in several fun community events for helping kids, families and seniors both here in the United States and in different countries around the world.
arizona events
christmas party for kids in foster care – arizonans for children – 12/22/2017
On December 22, most of our Arizona employees attended a Christmas party for foster children and families in need put together by the Arizonans for Children organization. With 500+ kids in attendance, this event turned out to be a great success.
Kids received a holiday meal accompanied by music and entertainment, and best of all every child received presents! Part of the entertainment was a local group of Star Wars enthusiasts all decked out in full costume, including a "life-size" Chewbacca and various Sith Lords.
We arrived ready to help wherever, and we ended up mainly doing setup and take-down of chairs and tables for the event. It was a lot of fun to see the kids receive presents, and hearing Chewie talking in the background in full "Wookie speak" was highly entertaining of course!
Organization link: http://www.arizonansforchildren.org/
meal preparation – feed my starving children – 11/29/2017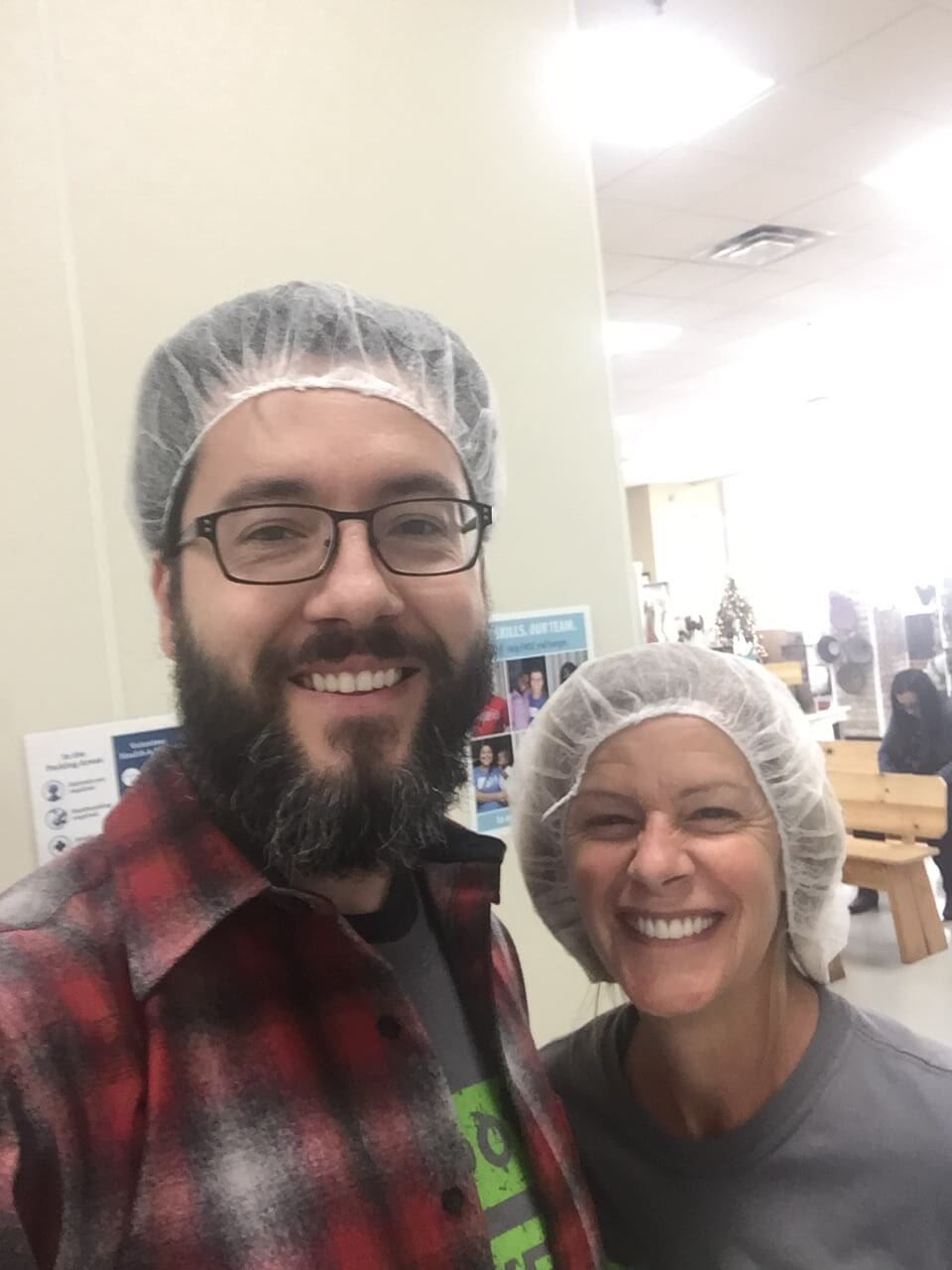 2 of our Arizona employees who weren't able to make the Christmas party for foster kids spent a morning at the Feed My Starting Children center in Mesa several weeks earlier helping put together meals for hungry kids in third world countries.
This was a really well-run operation! When we arrived, there were maybe 100 other volunteers ready to help for the morning session. We started by watching a video introduction of the organization and their mission. Then we got a more specific introduction to the meal packages the organization produces and the different steps in putting them together. Then, we were divided into groups, given hairnets, and shown into the main packaging room.
The different teams competed to see who could assemble the most meals. Our team ended up third out of 6 or 7 teams – not too bad!
At the end of the event they gave the totals for all the meals our session had packed:
189 boxes packed
40,824 meals
111 kids fed for a year
Wow! It was great to help contribute to such a worthwhile and practical cause.
michigan event
warehouse packaging – forgotten harvest – 11/9/2017
On November 9, our Michigan team volunteered at the Forgotten Harvest warehouse packaging up potatoes. Forgotten Harvest is a great organization that collects unused food that would have otherwise gone to waste and distributes it to hundreds of emergency food providers in Greater Detroit. This effectively "kills 2 birds with 1 stone". Namely, drama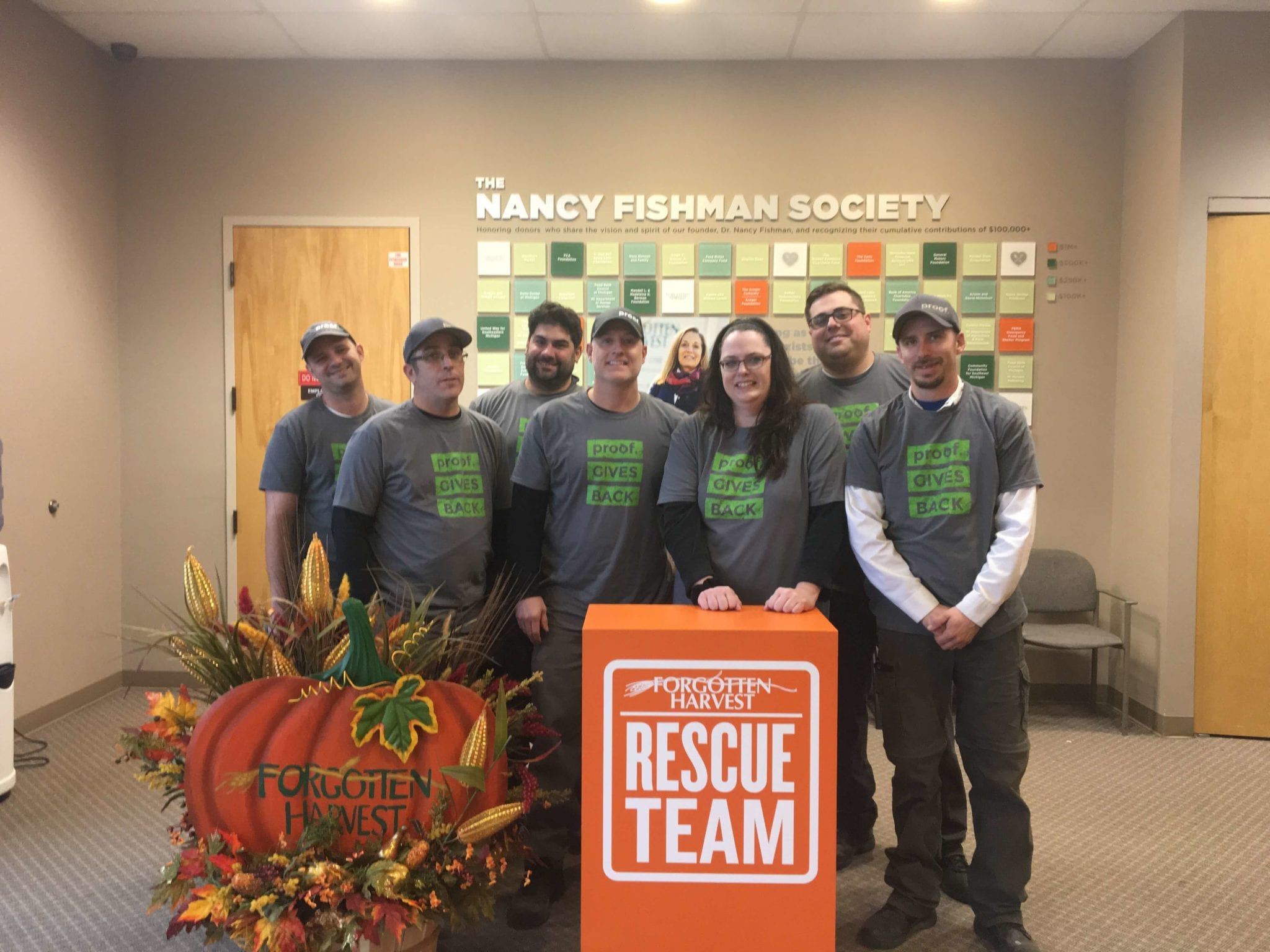 Once the hair (and beard) nets went on, our team helped package up 10,000+ pounds of potatoes!
massachusetts event
brown bag program – somerville cambridge elder services – 11/14/2017
On November 14, our Massachusetts team volunteered with SCES in Somerville to help package up food for their Brown Bag Program. This program provides 650 seniors with a free bag of groceries from the Greater Boston Food Bank. Our team helped unload the truck from the food bank, sort the different food items and then package them up into bags.
Organization link: eldercare.org